Warmest Greetings From Mystic Borneo Travels & Tours!
Kopivosian!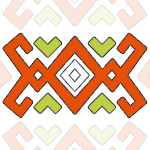 We at Mystic Borneo Travels & Tours, warmly welcome you to the beautiful and exotic state of Sabah, Malaysian Borneo.
Whether you are here to seek a serene place to unwind and enjoy nature's bounty, or to experience a rush of adrenaline, Sabah has it all. The ideal tropical leisure destination, mystical culture and treasures, nature and adventure all in one state.
Home to Malaysia's first UNESCO World Heritage site - the awe-inspiring Mount Kinabalu - Sabah is a treasure trove for nature and wildlife lovers. A natural paradise with an incredibly diverse range of flora and fauna, Sabah has to be on top of your destination list.
Blessed with these wonders, it is the perfect place to experience all that you wish for in a holiday - wilderness, adventure, beautiful beaches, sunny islands and the blue sea, or simply just laid-back resort vacation.
At Mystic Borneo, we aim to fulfill your dream vacation in Sabah. Allow us to share with you the beauty that Sabah has to offer.
Please browse through our specialised packages, ranging from extreme adventure, mountain climbing, diving, golfing as well as nature adventure and exploration. If you are feeling more adventurous or have certain preferences in mind, do drop us a line for customised packages and itineraries; we understand that every one is unique, and we will be delighted to accommodate your travel plans. Group enquiries are also most welcome.
Make your vacation truly memorable with us, and we hope you will love our beautiful Sabah!